Upholstery Cleaning

Augusta, GA
Is it time (or past time) to have your upholstery cleaned? Two of the biggest culprits in the premature aging of furniture are pollen and dust. They blow into your air through ducts and windows and and settle on your furniture's upholstery, where they can become embedded. You know how quickly dust can accumulate on the surface of a table. The same is true with your upholstery, only you can't just dust it away! 
Upholstery Expertise
 
When dust combines with pet dander, food particles, dirt and pollen, the result is an abrasive grit that damages your upholstery. Our upholstery cleaning Augusta, GA service can remove your upholstery cleaning headache and leave your furniture clean and looking like new. Universal Carpet Cleaning recommends that your upholstery be cleaned at least once annually, and more frequently if you have kids or pets, do a lot of cooking, smoke, or open the windows often.
Upholstery Stain Removal
Stop! Before you use a commercial product that may damage your upholstery, call the experts at Universal Carpet Cleaning. Stain removal is a science. The method required for your upholstery cleaning depends on the type of stain and the type of fabric. While many fabrics are best cleaned by hot water extraction, others bleed and run when liquid cleaners are applied. These fabrics require special care. Whatever your stain problems, you can count on the furniture cleaning experts at Universal Carpet Cleaning to fix the problem. You can rest assured that our furniture cleaning Augusta, GA technicians have the training and experience to remove the toughest stains and leave your upholstery smelling fresh and looking new again.
Call the Upholstery Cleaning Experts Today! Free Estimates Quick, Thorough Service You Can Trust! Also services Martinez and Grovetown!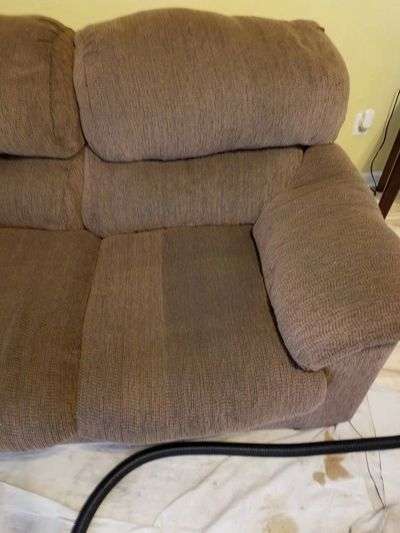 Carpet Cleaning Service for GA and SC
We work throughout the Central Savannah River Area. Including Augusta GA, Evans GA, Martinez GA, Blythe GA, Harlem GA, Hephzibah GA, Appling GA, Grovetown GA, Thomson GA, Waynesboro GA, North Augusta SC, Aiken SC. Clear Water SC, Beech Island SC, 
Universal Carpet Cleaning
3114 Augusta Tech Drive, Augusta, Georgia 30906, United States