Carpet Cleaning Before & After Care Instructions
Before We Arrive
Thank you for trusting us with your cleaning project. Following a few simple pre-cleaning instructions can get the most out of your carpet cleaning appointment. Here are some suggestions for you to prepare for my arrival that will help both of us and leave you with a professional carpet cleaning:
Any small pieces, such as dining room chairs, magazine racks, floor plants, etc.. which you can remove from the carpet to be cleaned will shorten processing time and return the carpet to normal use sooner.
For your pet's peace of mind (and mine) please put them in a safe, quiet place where my cleaning will not disturb them.
China cabinets, sectional sofas, entertainment centers, antiques, large TVs, electronic equipment, computers, pianos and fragile furniture cannot be moved. My standard cleaning includes moving any coffee tables, chairs, couches and smaller items that you would like moved. Beds, dressers, desks and other such heavier items may be moved upon request at an additional charge. Please inform me prior to your cleaning if you want such items moved.
PLEASE DO NOT MOVE FURNITURE PRIOR TO CLEANING AS WE NEED TO PRESPRAY THE WALKWAYS. IF YOU DO MOVE FURNITURE, PLEASE MOVE IT OFF CARPETED AREAS, NOT IN THE MIDDLE OF THE ROOM.
Temporarily remove all breakable items from the furniture
Walk on carpet at your own risk until completely dry. Floors may be slippery when damp, especially walking from carpet to tile. Please advise all occupants of this hazard.
Keep children and pets away from hoses, equipment, cleaning products and work area.
My equipment is truck mounted. The closer I can get to your door, the better. Although it is not mandatory, if all cars are out of the driveway, it will make my job a little easier.
MOST IMPORTANTLY, IF THERE IS ANYTHING THAT I CAN DO TO MAKE THIS EXPERIENCE A BETTER ONE FOR YOU, PLEASE LET ME KNOW.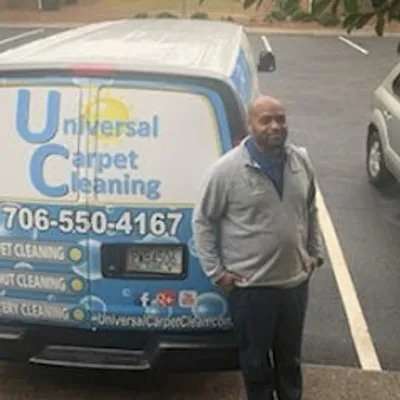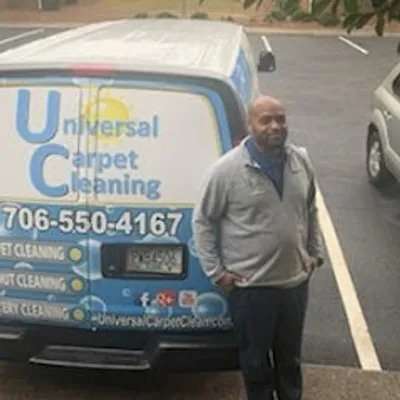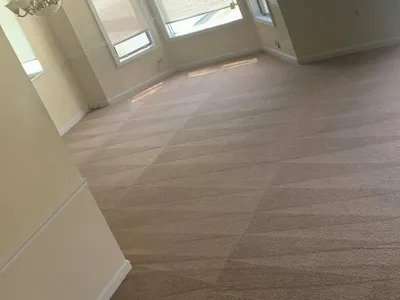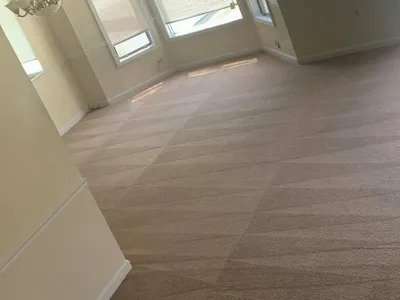 After We Leave
Now what?
Here are a few tips to help make the most of your cleaning…
 We recommended cleaning your carpets every 8-12 months. We will contact via email, phone or text to schedule your next cleaning. 
Please allow plenty of time for your carpet and/or upholstery to dry. Drying times are normally between 4 and 24 hours, depending upon temperature and humidity, type and density of the fabric or carpet, and the treatment received.
We recommend minimizing traffic on damp carpet. Please remember that your feet can be slippery when walking from damp carpet onto hard surfaces or down stairs. Wearing house shoes when you need to walk on damp carpet will keep oils from feet and socks from transferring into carpet. Upholstery should not be used until fully dry.
Your technician may place foam blocks under the feet of furniture to prevent rust or wood stains from transferring to carpet and to prevent moisture from carpet from wicking into your furniture. Please do not remove these blocks until the carpet is fully dry.
In the interest of your children and pets safety, it is best to keep them off the carpet until it is completely dry.
On occasion, a carpet will look great after cleaning, but during the drying process areas begin to look dingy or spotting appears. This is called "wicking". Wicking is generally caused by heavy soiling deep within the carpet beyond what even the best equipment can extract without over-wetting during the cleaning. As the surface of the fibers dry, dirt carrying moisture wicks upward, drawn by the dry fibers on the surface. This can present in large areas such as traffic patterns or be limited to smaller spots. Should wicking occur after your cleaning, please give us a call do discuss the options. In some cases we will come out and re-clean the affected areas at no cost to you. In other cases our techs will have recognized the potential for wicking based on heavy soiling and alerted you to the possibility. We do offer reduced rates when re-cleaning is necessary based on the need to wick heavy particulate toward the surface in a first cleaning, that is then possible to extract in a second cleaning. In either case, rest assured that your satisfaction is our primary interest!
How much does carpet cleaning cost?
Homeowners often wonder how much they should expect to pay for carpet cleaning, and how to know whether they're being overcharged.  Compare our prices and see the difference.